Instantly lookup your property's zoning
Scoutred organizes land use data to help you understand the capabilities and restrictions of your property
DO YOU KNOW YOUR PROPERTY'S ZONING?
Zoning is the primary factor driving the potential of a piece of real estate. The type of use, height limits, density specifications, parking requirements, etc. all drive the potential use of a parcel.
Scoutred organizes zoning details on millions of parcels and visualizes the data so you can make informed decisions about the potential value of your real estate.
The high level due diligence research that use to take you days will now takes seconds.
Lookup Zoning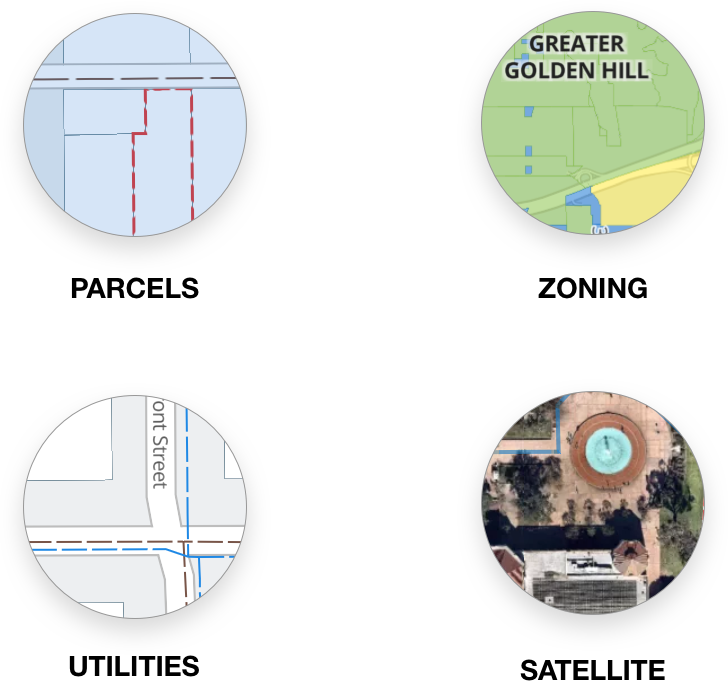 ---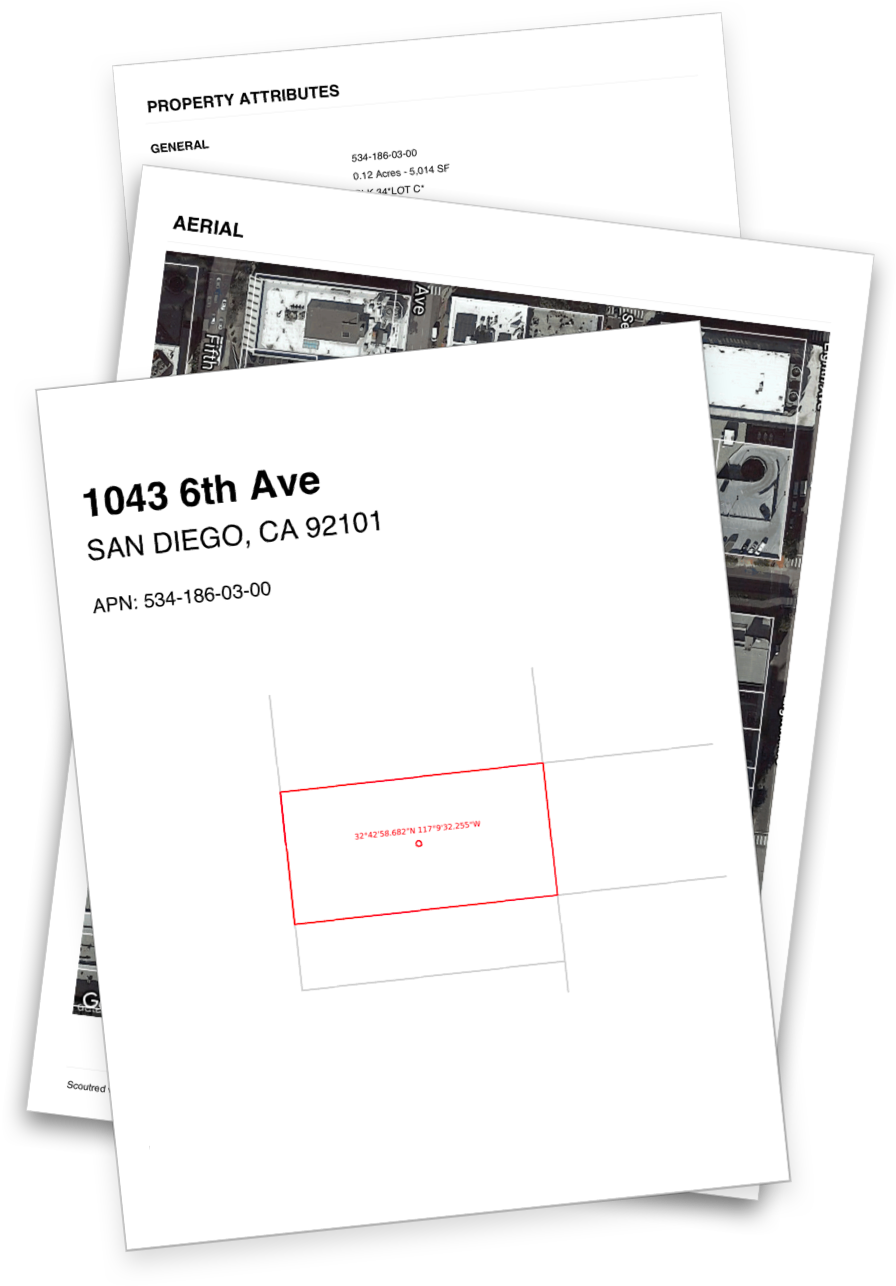 CLIENT READY PDF PROPERTY REPORTS
Take Sctoured data with you using our client ready PDF property reports. Top quality property data combined with high resolution satellite imagery and beautiful area maps form a stunning report. PDF reports include:
High resolution aerial
Detailed property attributes
Property zoning and associated details
Applicable overlay zones
Community plan and associated details
Permits on record (City of San Diego)
A professional report that can be shared with confidence.
---
PERMITS: A LEADING INDICATOR
Permit data is a leading indicator of what's developing within a municipality and Scoutred makes it easy to query hundreds of thousands of permits.
Search by project ID or Assessor Parcel Number (APN)
Query the permit scope by keyword.
Filter by map bounds
Direct links to the Jurisdiction's permit record
Get creative querying the easiest and most robust permit search available. Records are added weekly and you will be surprised what you find.
Explore Permits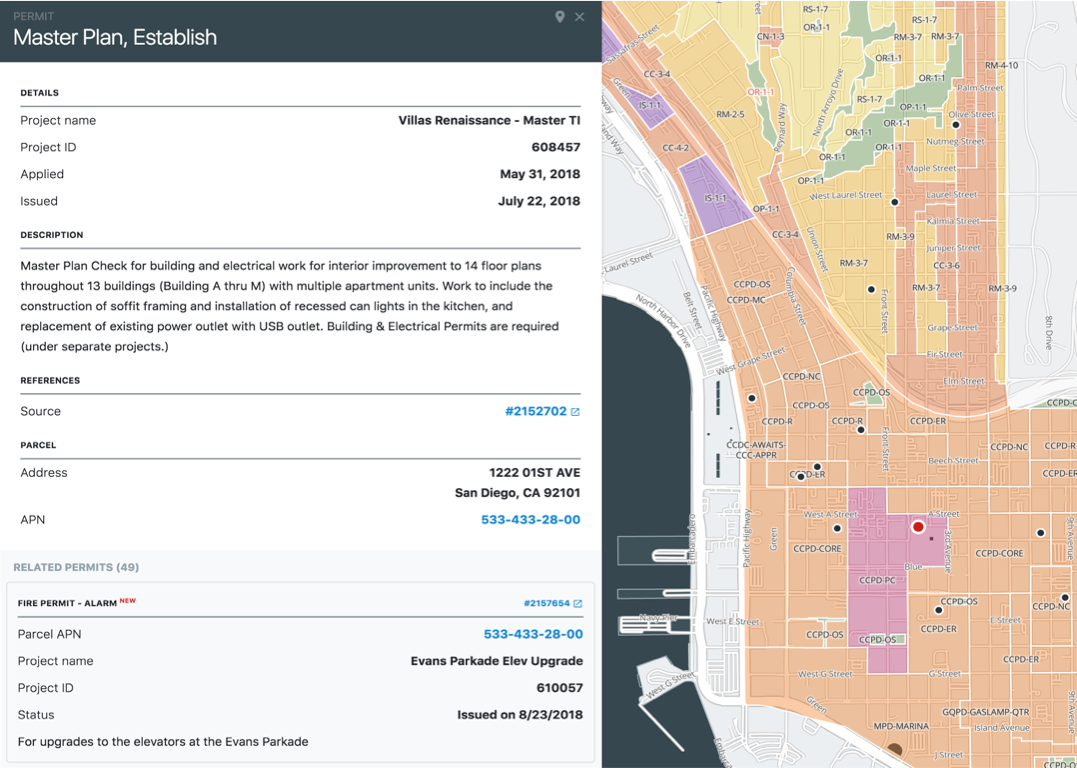 ---
INSPECT WATER AND SEWER MAINS
With Scoutred you can inspect water and sewer main infrastructure, down to the individual lateral. No more digging through GIS files looking for specific attributes for plan submissions. What a novel idea.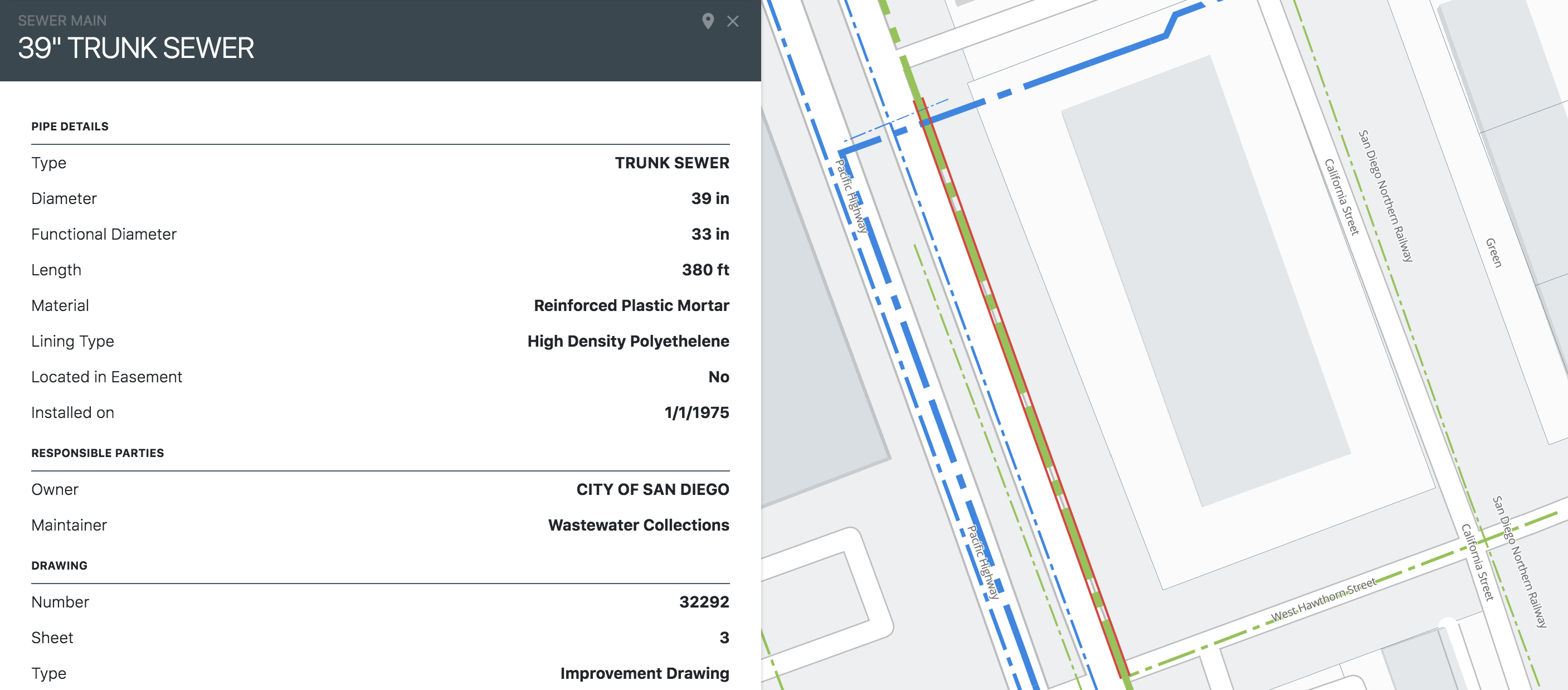 ---
PARCEL BOUNDARY EXTRACTS
Quickly extract parcel lot lines for use in industry leading design software like AutoCAD (DXF) and Google Maps (KML).
PARCEL DATA EXPORTS
Extract parcel data for use in spreadsheet programs like Microsoft Excel and Google Sheets or generate a client ready PDF property report.
---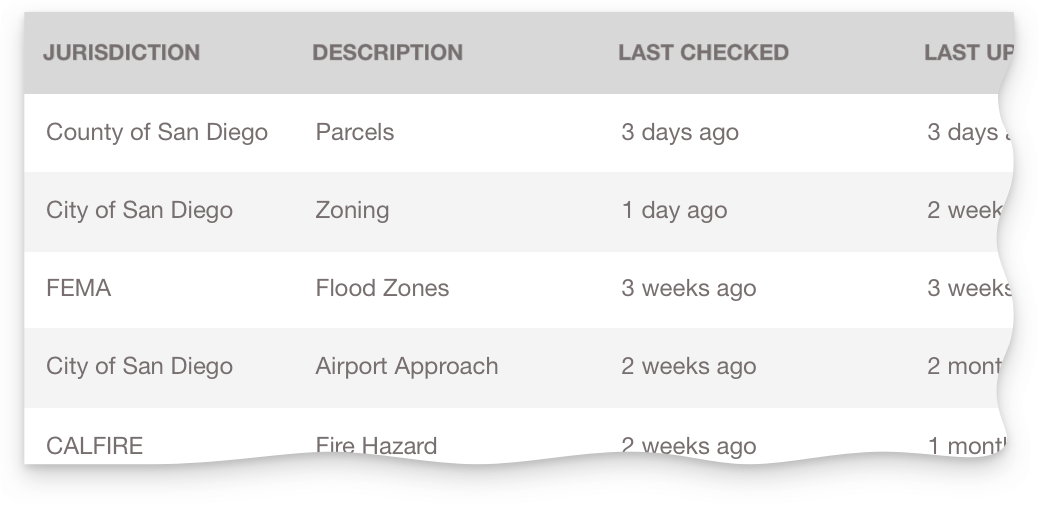 DATA FROM THE SOURCE
We pull all data directly from the authority and update regularly. We avoid using any data intermediaries so we can provide you the most accurate and up to date information.
---
COVERAGE
Scoutred covers San Diego County and Los Angeles County. Additional counties coming soon.